Community Work Experience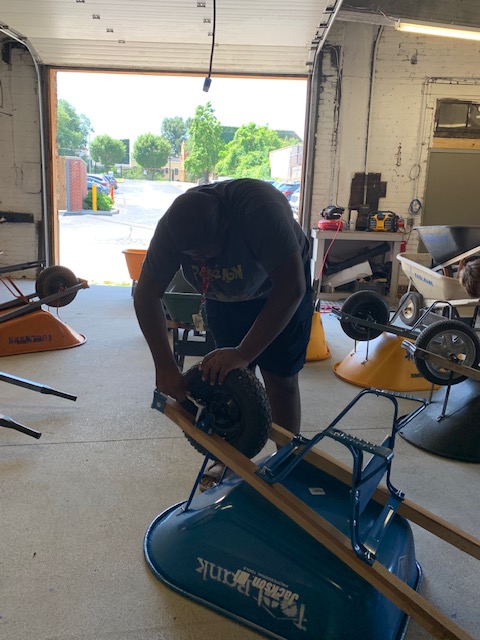 IKRON is partnered with over 50 employers within the Cincinnati area to provide youth with work experience. Youth are able to volunteer in community roles that help them use the skills they have learned through programming in an environment outside the IKRON building. This exposure also helps youth identify which jobs they enjoy along with which jobs meet their physical or developmental ability. 
Youth may visit workplaces like the Clifton Market, Habitat for Humanity, St. Vincent De Paul, and Cincinnati Parks. The variety in the workplaces that IKRON partners with provides youth with experience as a sales attendant, grocer, carpenter, and landscaper. The wisdom gained through this involvement within the community can give youth realistic expectations of the many opportunities they have in the career industry.