Summer in the City: 43 Teens Gain Work Experience at IKRON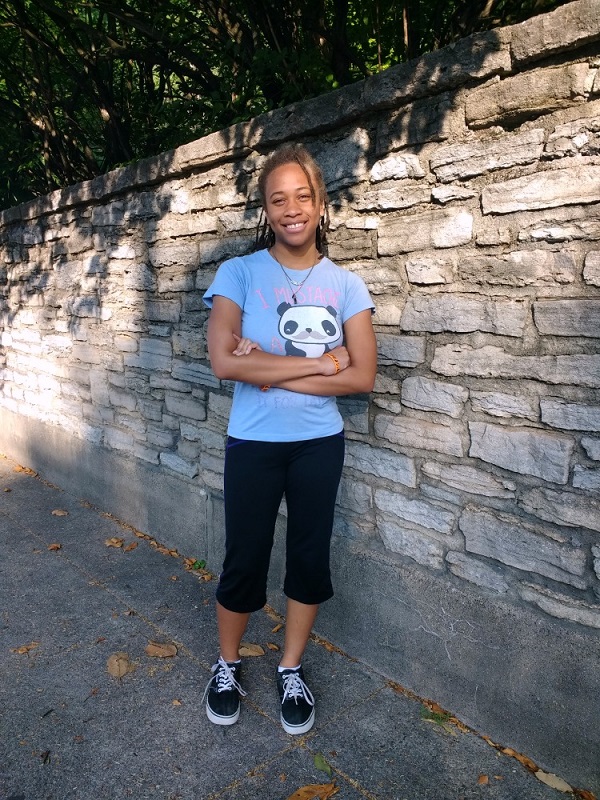 The IKRON building is full this month as Summer Youth students gain valuable work skills to get them ready for the competitive workplace. Between our two summer programs, Career Exploration and Work Experience, 43 total students will pass through IKRON's doors to take their first steps toward eventual employment.
Summer Youth participants start by learning the skills they need to succeed: Communication; Enthusiasm and Attitude; Teamwork; Problem Solving and Critical Thinking; and Networking and Professionalism. After some time to practice these skills in the group and with IKRON staff, the students then take their new skills out of the classroom and put them to work in real-world situations.
Career Exploration is a nine-day program that allows students to try out many different types of jobs. Through informational interviews and a few hours at a different job site each day, students not only learn the possibilities that lay open to them, but also see how the skills they learned about can truly apply on the job.
Work Experience students take their learning one step farther. Over the course of the five-week program, each student will spend two weeks at a real job site, working alongside the regular employees and getting paid for the work that they do. Job coaches go to the sites with the students, reminding them of what they learned in the classroom and how they can see it playing out in front of them on a day-to-day basis.
One of those students is London, who just graduated from high school and is getting ready for her career. London enrolled in Summer Youth at the recommendation of a teacher who saw that she was struggling with her mental health but also needed a challenge over the summer. So far, London says she has enjoyed working at Cincinnati ToolBank. Summer Youth is serving as a testing ground for London to find out if she is able to go to work each day because, she says, "I have trouble getting out of the house, but now I've been getting out of the house every day." London also says she has surprised herself by arriving on time each day, ready to go to work.
By mid-August, London and her peers will have plenty of practice at going to work every day, arriving on time, and doing what it takes to get the job done—all skills that will serve them well as they start looking for jobs on their own. One of last summer's students, Eli, has done exactly that--read Eli's story here.
We're proud to partner with these Cincinnati employers who welcome Summer Youth students:
TJ Maxx
Walgreens
Rock Bottom Restaurant
Remke Market
Sonesta
Crossroads Church
Cincinnati Parks
ToolBank
Habitat for Humanity
IKRON's Summer Youth Program is a valuable bridge for students who are willing to work, but need a little bit of extra practice before they take the next step into the competitive workplace. You can help them gain the skills they need: IKRON's annual Golf Outing is a key funding source for our youth programs. Gather a foursome and register to play at Legendary Run on July 28, or become a business sponsor for the Golf Outing and have your business's name displayed at a tee box. Not a golfer? No problem! Come out in the evening after the golf is done to enjoy dinner, the raffle, and the silent auction in the Legendary Run clubhouse.
All proceeds from the Golf Outing go toward supporting students like London as they bravely take their first steps toward employment. Will you help build a brighter future for these 43 students? Register for the IKRON Golf Outing today! To learn more or with questions, contact Cheryl at ckrummen@ikron.org or by calling 513-621-1117.