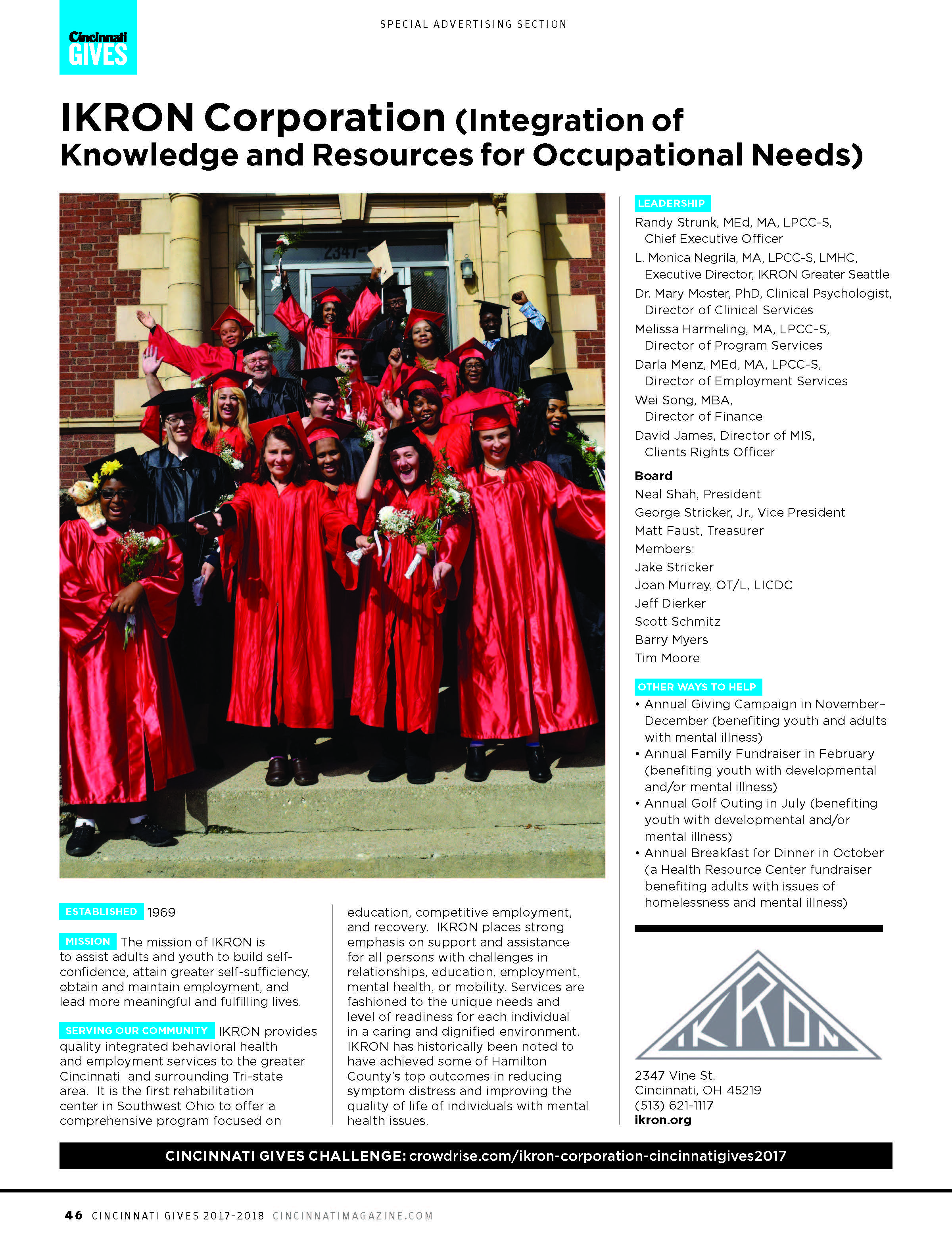 IKRON participates in the Hand Up Initiative, a City of Cincinnati plan to combat poverty and joblessness in Cincinnati.
The Cincinnati Enquirer has recently recognized IKRON with their Top Workplace awards.  We were also recently ranked the best in class for Meaningfulness. 
IKRON was the Winner of the 2014 Cincinnati Modern Office Methods - Jump Start Your Nonprofit Award.
During the past year, IKRON received a grant award from Warren County Board of Developmental Disabilities to expand employment and social skills services to Warren County transitional age youth.
IKRON was the recipient of the 2016 and 2017 Committed to Opportunity Award that recognizes our longstanding commitment to hiring at least 1-2 individuals with disabilities each year.
Nearly 70% of the individuals completing IKRON's employment services program were placed in jobs this past year. Over 60% of these individuals continue to work in the community.  Compared to the national average of individuals with severe disabilities that are competitively employed, 18 - 20%, we're proud of our ability to help individuals obtain and maintain employment.
The State of Ohio Outcome survey highlights IKRON each year as the top, or one of the top agencies, in helping individuals improve their quality of life and improve their mental health, and report employment at the time of survey completion.
IKRON is consistently recognized as a top agency in Hamilton County in client satisfaction.  Most recently we received a 97% satisfaction rating from individuals using IKRON's services.
Over 1,200 youths and adults with problems of severe mental illness and/or substance abuse were referred to IKRON in FY 2017.