When I'm 64: IKRON Celebrates May Graduates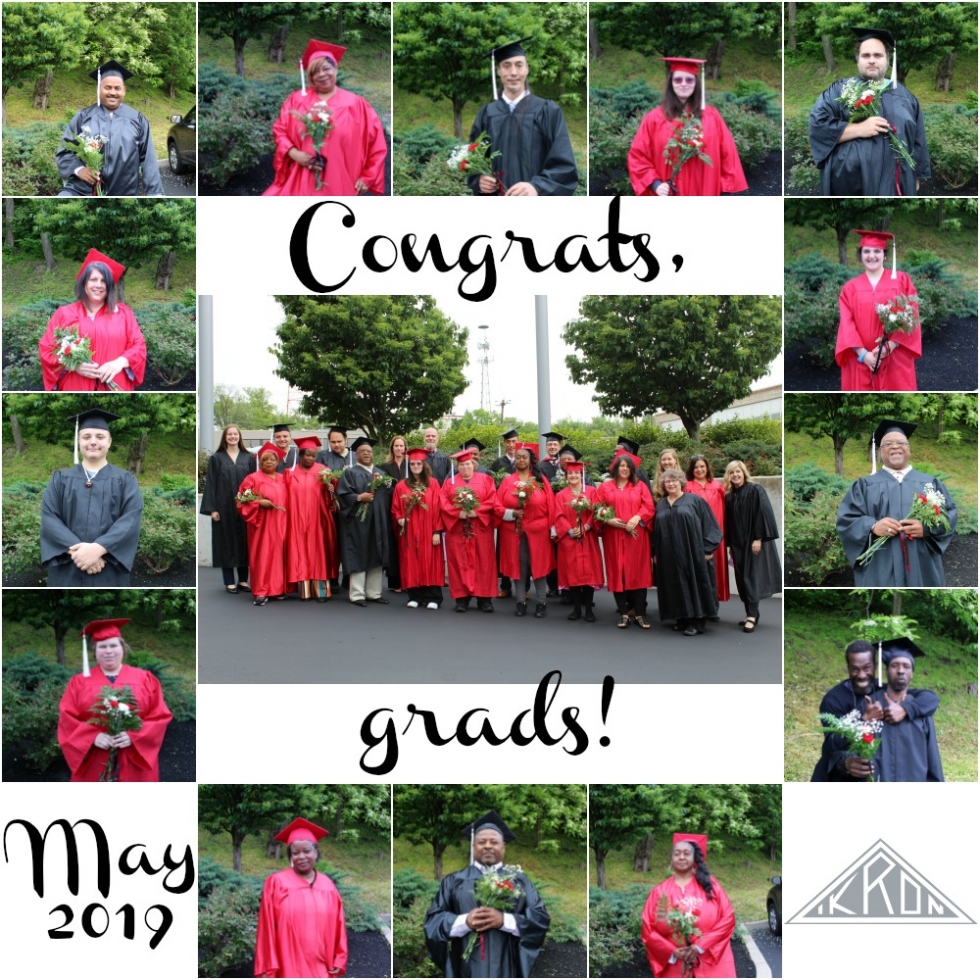 On May 10, IKRON celebrated with 64 graduates who have let nothing stand in the way of their dreams.
Some participants come to us with a disability. Some had a bad work experience that has been difficult to overcome. Some are struggling to stay sober. Whatever their barriers, IKRON participants see this as their opportunity to make a fresh start and immediately get to work addressing their barriers to employment, seeking out work experiences and training to add to their resumes, and pounding the pavement to find the right job.
IKRON Executive Director Randy Strunk told the graduates, "It can be a difficult journey to start something new, enroll in a new school, or start a new job, and then have enough strength to follow through to completion. You have all worked hard to achieve your goals.We commend you and are pleased to call you IKRON graduates."