Summer Youth, Golf, and More: IKRON Ink August 2021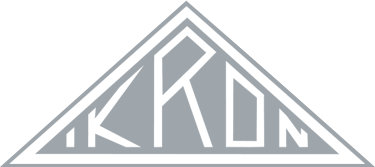 Donate | Golf | Get Our Emails | Contact IKRON
You're Invited!
Upcoming IKRON Events:
IKRON's 17th Annual Golf Outing: September 18, 2021
Fall Graduation: October 22, 2021
---
We couldn't be prouder of these hard workers! Now in its seventh year, the Summer Youth program offers a real-world job experience to teens and young adults from around the Greater Cincinnati area, who spend part of their summer learning what it's like to go to work every day. From kitchen work to landscaping, answering phones to stocking shelves, students clock in and out either three or five days each week, learning real job skills and earning real paychecks.
Here's what some participants and their guardians had to say:
"I love that my son was able to experience a job that he enjoyed doing, along with great people to help him learn and initiate self-sufficient work skills."
"I learned to work in a kitchen!"
"It gave kids the opportunity to learn different job skills and know they could do almost anything."
"I wish it could be for the entire summer."
---
How Can We Help?
Do you know someone who could benefit from coming to IKRON? We offer a range of educational, training, counseling, and other services for youth and adults. We help address barriers to employment so our participants can reach their goals. Give us a call at 513-621-1117 to schedule an intake appointment, or visit our website to learn more about our services.
---
Despite all the challenges of 2020, we served more youth than ever before. With your help, we can do it again in 2021 and beyond--all of the proceeds from the golf outing benefit IKRON's programs to give area youth a strong start to their future.
---
The votes are in and it's official. IKRON staff love what we do: helping our participants achieve their dreams. And we've told the world about it once again in the 2021 Top Workplaces poll.
---
IKRON's May 2021 graduates include four participants who studied hard to earn a GED as well many new employees at businesses around Greater Cincinnati. IKRON participants polish resumes, practice for their interviews, follow up on leads with their job developers, and brush up their skills in IKRON's computer lab on their road to meeting their employment goals.
---
Congratulations to IKRON's first class of Project SEARCH graduates! We're delighted to have begun participation in this excellent program at Xavier University. Project SEARCH students participate in activities designed to get them ready for the job market.