Project Success! IKRON Celebrates our First Year of Participation in Project Search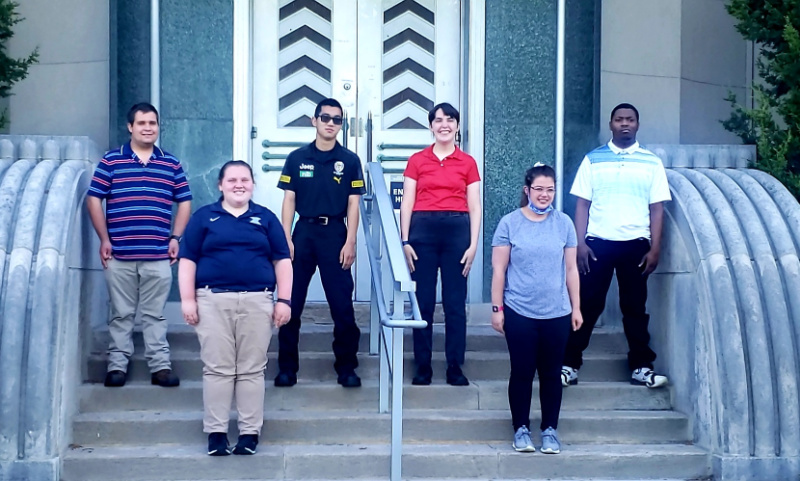 Congratulations to IKRON's first class of Project SEARCH graduates! We're delighted to have begun participation in this excellent program at Xavier University.
Project SEARCH is for young people aged 18 to 21 with disabilities who have completed their high school requirements and are looking to transition to competitive employment. With support from the folks at Xavier and career coaches, participants take on three consecutive 10-week internships in different parts of Xavier to sharpen their job skills in multiple areas. They also do resume work, mock interviews, informational interviews with professionals in their field of interest, and other activities to get them ready for the job market.
Project SEARCH has been a successful program for 15 years, and IKRON is honored to now be a part of it. Our job coaches offered on-the-job support, travel training for students who needed to learn to use public transportation, and job development services to help students take the next step after Project SEARCH. We're proud of all that these students have accomplished.
Project SEARCH was developed in 2005 in collaboration with Great Oaks Career Campuses, Xavier University, and Opportunities for Ohioans with Disabilities Agency. If you or your student is interested in the program, learn more at Xavier's Project SEARCH website.