Our Favorite Books for #BookLoversDay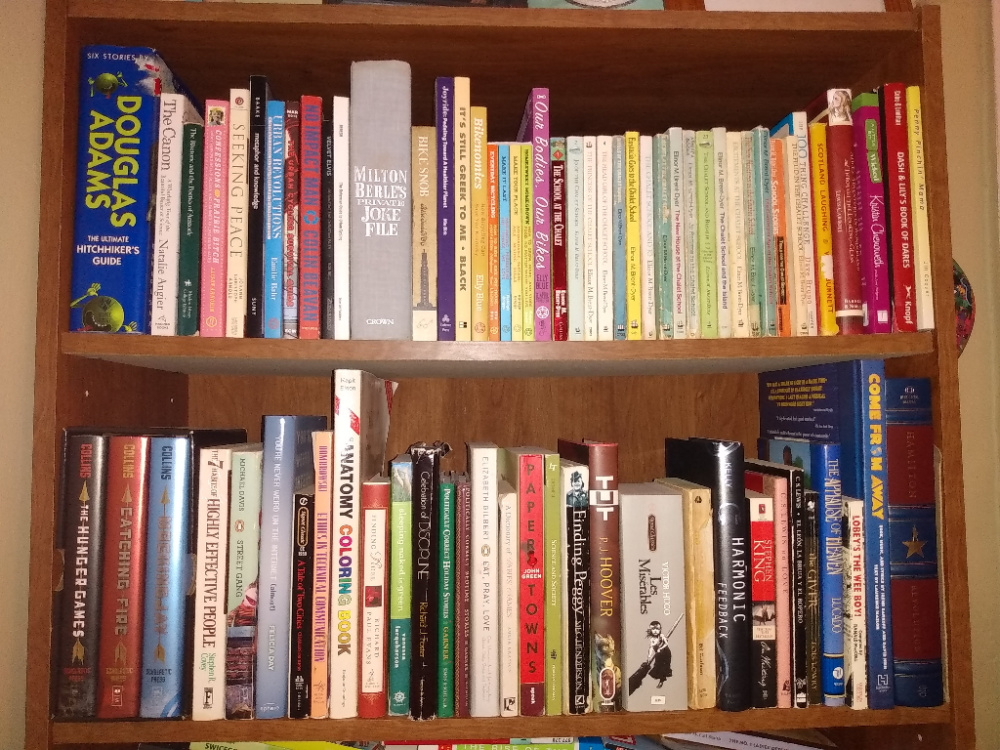 It's National Book Lovers Day, so we asked around the office for some favorite books. See if your next good read is below!
All links are to the relevant page on Amazon; if you plan to buy, start at smile.amazon.com with IKRON or Health Resource Center of Cincinnati as your nonprofit beneficiary, and we'll get a portion of your purchase price!
Audrey: I have list of favorite books! Never Let Me Go; Bel Canto; The Poisonwood Bible; Pride and Prejudice; The God of Small Things 
---
Dr. Bob: I have loved anything written by Michio Kaku. He is a professor of physics at City University, NY. He is a cofounder of string theory and author of several books in which he explains and applies the thought process of a physicist to diverse scientific topics. His parents, born in the United States, were, because they were of Japanese descent, interned in one of our WW-II internment camps. He was a remarkable student in school, choosing for his high school science project the task of building a particle accelerator in his parent's garage with the goal of creating antimatter. He went on to complete a Harvard PhD and has had a distinguished scholarly life. However, he is most well known for writing books and articles and producing television and radio programs in which he makes advanced physics intelligible to ordinarily people.
---
Chelsea: My favorite book is The 100 or Maze Runner (can't decide!).
---
Jason: My favorites are Dresden Files Series by Jim Butcher; King Killer Chronicles by Patrick Rothfuss; and Deathstalker Series by Simon R Green.
---
Mary Lynne: I have so many favorite books, but one I read recently that is very good is Where the Crawdads Sing.  I highly recommend it. Of course, I love Lord of the Rings and so many others.
---
Pat: My favorite books are anything that is Star Trek. Live long and prosper!
---
Raelyn: I try not to choose favorites when it comes to books, but I am currently rereading Artemisia: A Novel. Which I recommend to anyone with an affinity for biographies about powerful women and the Italian Renaissance. It's a good one. 
---
Su: I love everything Terry Pratchett ever wrote, especially his Discworld series. I have his final book on my shelf unread because I'm still in denial that he's gone.