IKRON Annual Meeting 2019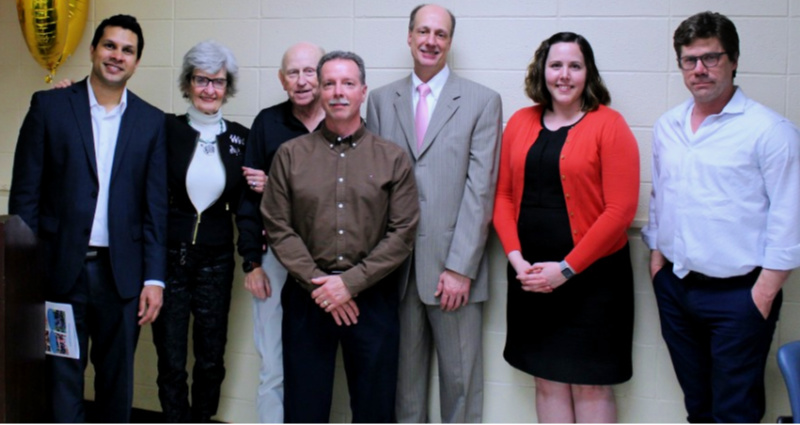 IKRON board, staff, and friends celebrated another year together and kicked off a year-long celebration of IKRON's 50th anniversary at the Annual Meeting on April 4.
Executive Director Randy Strunk and Board of Trustees Vice-President George Stricker presented the Annual Report, followed by honoring special guests in the audience.
IKRON is proud to name Walgreens as our Employer of the Year. Walgreens' seven Cincinnati locations not only provide job opportunities to many IKRON participants, but they also welcome staff and participants for work assessments, as well as hosting many Summer Youth participants who are testing out possible future careers. We value our partnership with Walgreens and thank them for their dedication to making their community better.
We also announced our two Students of the Year at the annual meeting: Ophebia Brown-Amison and Michael Pfeiffer.
Ophebia came to us looking for an opportunity in customer service. She was dedicated to the job development process and worked hard to reach her goal; according to her job developer, Jason Poland, she was "awesome to work with. I always looked forward to her appointments." Ophebia was hired as a hostess at TGI Fridays, and quickly impressed her manager with her hard work and infectious personality--he asked if we had any more of her that he could hire! What was going to be a 15-hour-per-week job quickly grew to more, and Ophebia continues to impress.
Michael came to IKRON laser-focused on his goal of changing his life for the better. He was committed to meetings and open to suggestions, not only for his job search, but also in his personal wellness and education goals. He worked hard in his time at IKRON and soon got a job at Red Lobster, initially in a host position, but as his hard work became obvious he grew in his job and was given more responsibility, to the point that he made himself indispensable. Job developer Beth Maltry says, "Michael benefited so much from our services because of his willingness to jump in and work hard."
Finally, Randy Strunk honored IKRON employees who have reached their five- and ten-year anniversary and thanked those employees for their dedicated service to IKRON.
Mark your calendar for the 2020 Annual Meeting, tentatively scheduled for April 2.