Happy Thanksgiving!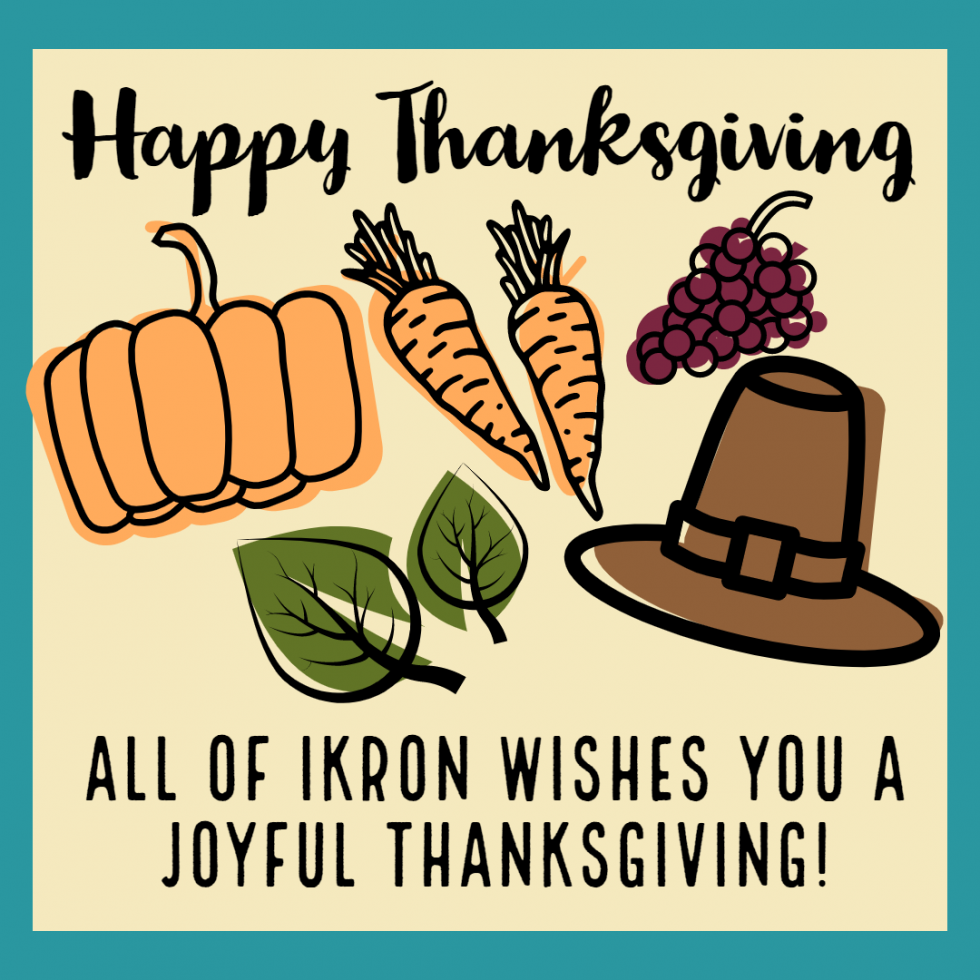 From the IKRON family to yours, we'd like to wish you a safe and happy holiday weekend. We hope you have time to relax and enjoy being with your loved ones.
As we think about all the things we're thankful for, you are at the top of the list! Our friends, supporters, graduates, and others who've come to be part of IKRON's family not only make every day possible, but also make it a joy to be part of something bigger than ourselves. Thank you!
Check out IKRON's social media this weekend to see some of the other things we're thankful for: find us on Facebook, Instagram, and Twitter!