First Steps into the Future: Summer Youth 2022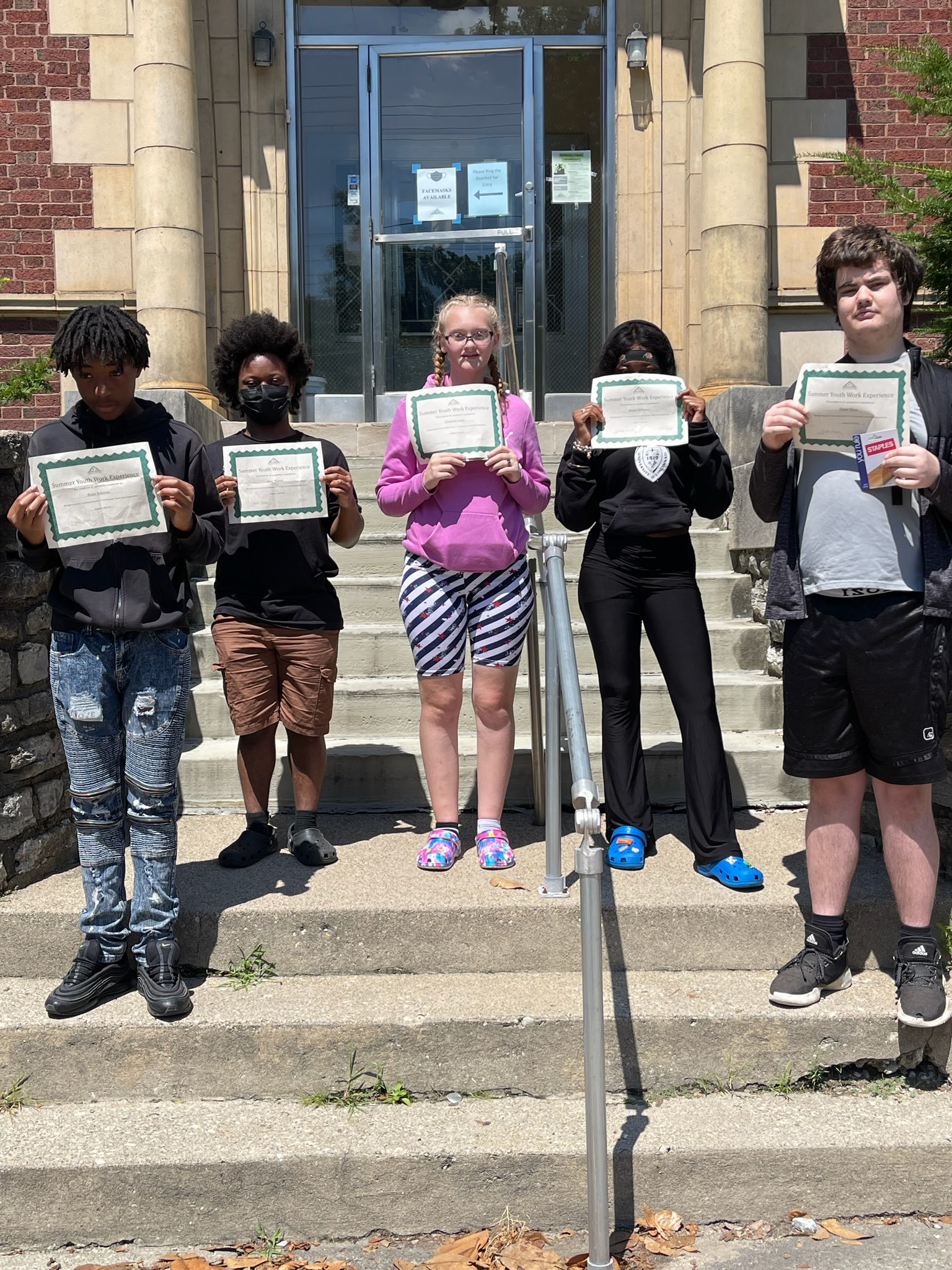 The Summer Youth Work Experience program has just wrapped up for 2022, and the 70+ young people who participated at work sites all over Cincinnati are heading back to school this week with a new set of skills and renewed confidence in their own abilities.
Each morning of their program (three days a week for three weeks or five days a week for four weeks), students were required to arrive a their work site on time, dressed appropriately for the job, and ready to get to work on the day's assigned task. Students work in a group of their peers with an adult job coach on hand at all times to help through rough spots and remind them to use the job skills they've learned, like teamwork and communication.
Students and parents found their work experiences valuable, offering feedback like:
"I loved the people and the work duties."

"They had no work experience prior to this so it was a great opportunity for them."

"He liked going to work and accomplishing his duties each day. It gave him a sense of pride."

"It was fun, and hard sometimes."

"I liked this job so much that I cried when it was over. I would love to be able to go back next year or whenever they need me."
It wasn't just the students and parents who benefited from the Summer Youth program: local businesses enjoyed having extra hands to help out, too. One first-time Summer Youth worksite hired two of the participants once their trial work experience was over, saying they appreciated the help the youth gave them and the energy they brought to the store each day.
Many past Summer Youth participants have gone on to find jobs after this initial experience, while others have entered into longer-term job coaching services to continue practicing their new skills before they are ready to jump into the competitive workplace. Whatever direction their paths lead, we're always so encouraged to see how much growth and learning comes from the summertime work experiences for our young participants.