Finish Strong: 59 Participants Graduate from IKRON in October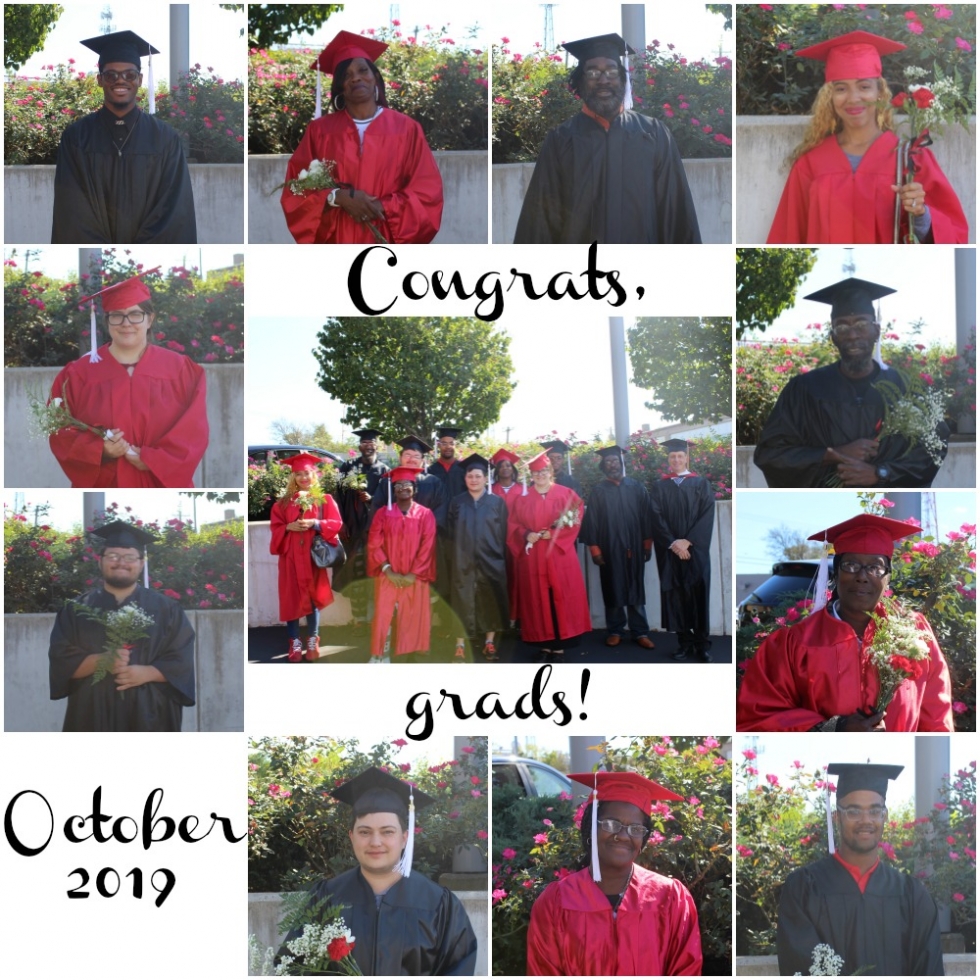 We couldn't be prouder of the 59 participants who finished up their time with IKRON on October 4, after earning jobs, earning GEDs, and putting in a lot of hard work to overcome the obstacles in their paths.
Randy Strunk, IKRON Executive Director, welcomed graduates by reminding them that this is our 50th anniversary class of graduates. He said, "You've overcome barriers--mental health, addiction, physical barriers--whatever it is, you've overcome it to achieve your goal of employment. We are so proud of all the work you've done to get to this point."
Congratulations and best wishes to all our 2019 graduates. You've earned your success with all your hard work and determination!