50 For 50 #39: The Day Started Out Great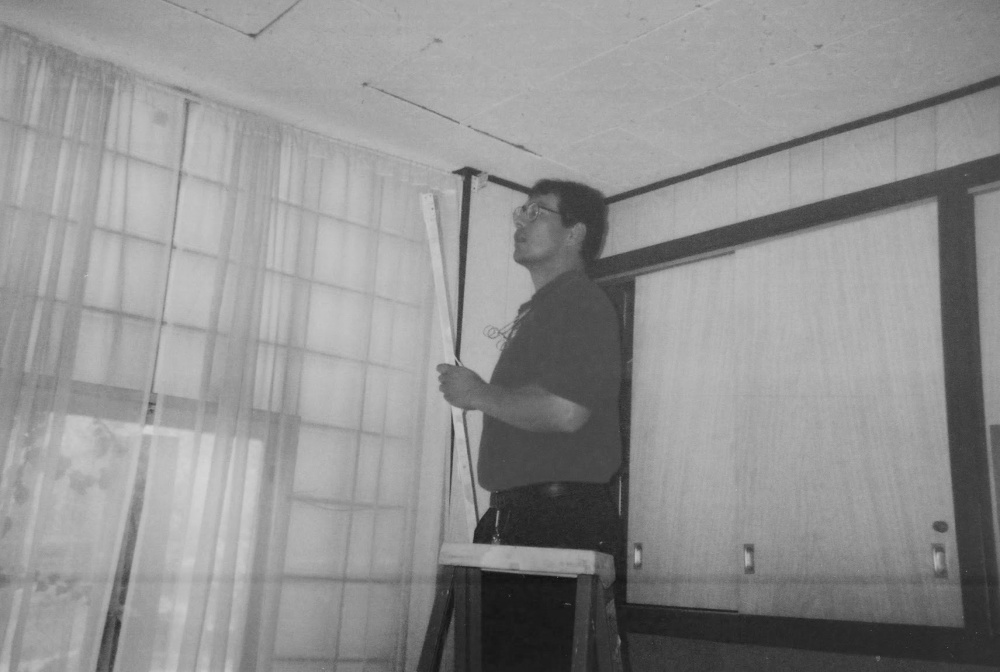 This is the 39th in a continuing series of stories--one every day for 50 days--to conclude IKRON's year-long celebration of our 50th anniversary. Missed one? No problem! See the entire series on our news page here.

IKRON still possesses, and frequently reads from, the staff journal from the first year of the UC Rehabilitation Center (IKRON's original name). Today's story is from that journal.

Thursday, November 13, 1969
"The day started out great with 12 trainees and myself being the only people here. More staff got in around 9:30.
Scotty Myers and Gene Zgoda were both in to work with the trainees and much was accomplished during the morning. Also the washer overflowed twice this morning. During the afternoon we had some remedial education and individual counseling and I also conducted a group counseling session. The session went well."
"P.S. I stopped by the Center around 6 PM and thought I heard something in the kitchen, so I investigated. Much to my surprise water was pouring--YES, POURING--through the ceiling. Not just in one spot but all over the place. I ran upstairs to see what was wrong and discovered a small lake where the workshop had been. The washer was off but filled with water and a small river was gushing from the door. The next hour was spent mopping, emptying cans, pans, pots, etc. which I had catching water in the kitchen. Today was certainly the 13th!!!"

Friday, November 14, 1969
"When I came in this morning I found about a quarter of the kitchen ceiling on the floor. It was really a mess but everyone pitched in and we got it cleaned up before 8:30. The basement was partially flooded also but the kitchen was the worst. [UC] Work control came in and they will do part of the repair work."

In the early days of IKRON, staff and participants alike had to make the best of what facilities and equipment was available, and unfortunately, sometimes the equipment available developed a mind of its own. No mention is made in subsequent days' journal entries about any further aftermath of the washer overflowing, so it seems that after the flooding, they picked up the next day and got on with the work of helping people reach their goals.