50 For 50 #28: Part of Something Great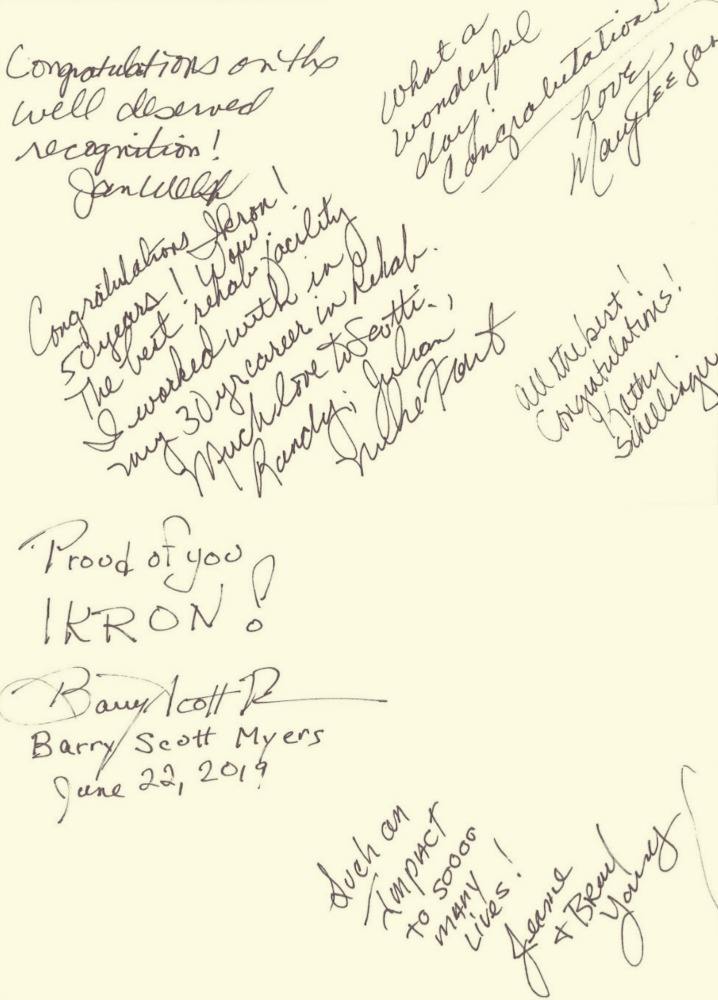 This is the 28th in a continuing series of stories--one every day for 50 days--to conclude IKRON's year-long celebration of our 50th anniversary. Missed one? No problem! See the entire series on our news page here.

At our 50th anniversary celebration earlier this year, we passed around a journal and asked everyone there to write down a memory of IKRON.

"It has truly been an honor to serve on the board of IKRON and be a part of this organization." - Neal Shah, IKRON Board president

"Congratulations, IKRON! I am so proud of your work and am honored t have been a part of this important mission. Best of luck in the next 50 years!" - Elizabeth Schroeder, former IKRON staff

We're proud that as board and staff have come and gone throughout our 50 years, our mission of helping people lead more fulfilling lives has remained strong, and that so many of the people who've helped make IKRON what it is have celebrated with us in 2019.
Want to get these stories in your inbox instead? Sign up for IKRON's emails here.