50 For 50 #23: Higher Education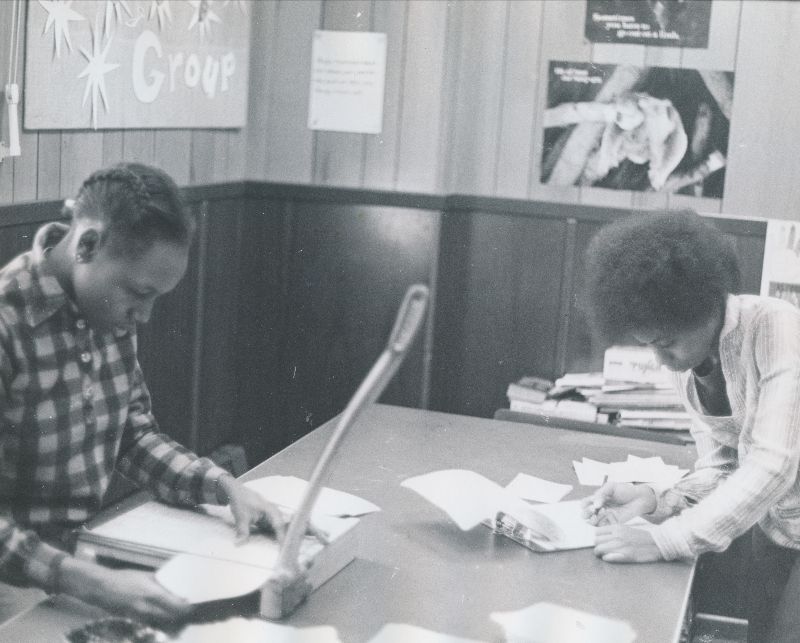 This is the 23rd in a continuing series of stories--one every day for 50 days--to conclude IKRON's year-long celebration of our 50th anniversary. Missed one? No problem! See the entire series on our news page here.

IKRON began life as part of University of Cincinnati's Rehabilitation Counseling program and was initially named the UC Rehabilitation Center. While we separated from UC to become an independent agency in the early 80s, IKRON graduates still wear red and black robes as an homage to our earliest days at UC.

One of the goals of the UC Rehabilitation Center was to provide a space for rehabilitation counseling students to put their skills into practice, which began on day one. Today, IKRON is proud to host interns from a variety of local universities, including Xavier and Northern Kentucky as well as the University of Cincinnati. And IKRON has remained one of the top training sites in the region, even having students from outside the area--from Lee College in Tennessee, Allegany College in Maryland, and Fresno University in California, to name a few--attend our agency to complete undergrad, masters, or doctorate program training requirements.

Our interns provide valuable services to our participants while gaining the experience they need to finish their degrees. After leaving IKRON, our interns have gone on to successful careers throughout the area and farther afield, and we have confidence that wherever they go, they are making the world a better place.
Want to get these stories in your inbox instead? Sign up for IKRON's emails here.