50 For 50 #18: Skills Assessment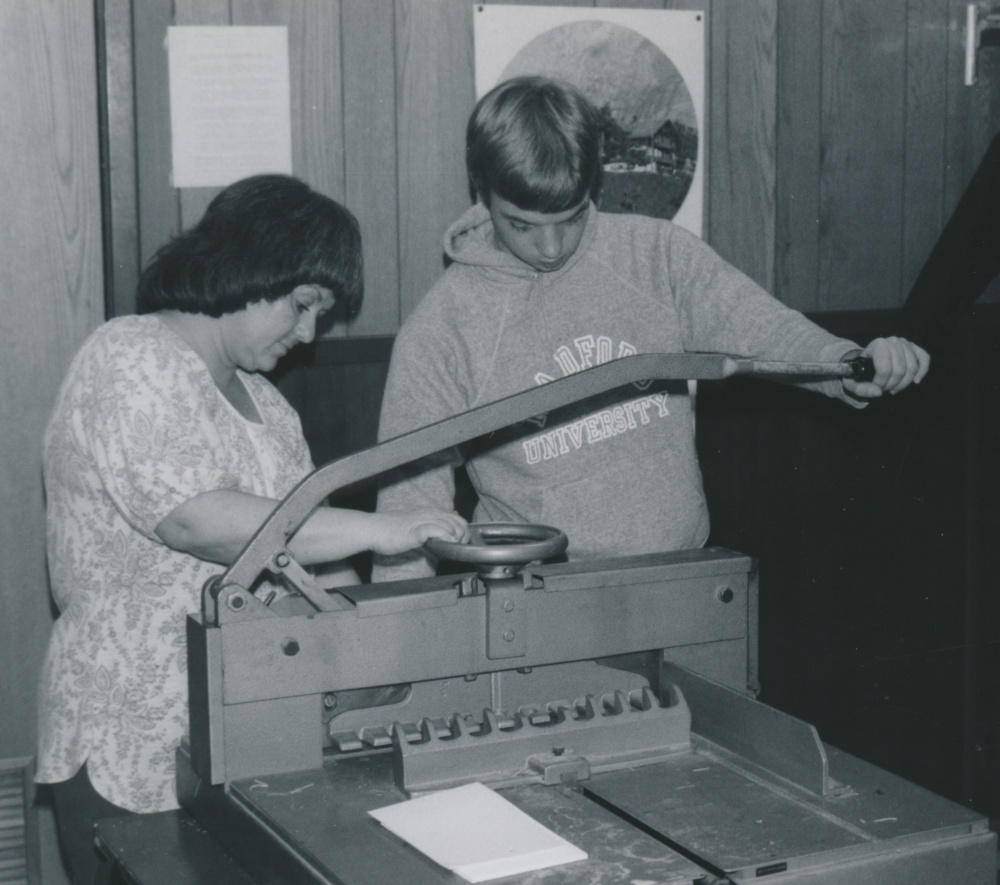 This is the eighteenth in a continuing series of stories--one every day for 50 days--to conclude IKRON's year-long celebration of our 50th anniversary. Missed one? No problem! See the entire series on our news page here.

IKRON still possesses, and frequently reads from, the staff journal from the first year of the UC Rehabilitation Center (IKRON's original name). Today's story is a continued thread that runs through the journal as the new Center continued to improve upon the best ways to help participants.

In its earliest days (and continuing until today), IKRON taught life skills as well as job skills to program participants, and  participants helped with things like making lunch, setting the table, and cleaning up afterwards, as well as learning office skills like typing, phone etiquette, and so on. Staff quickly realized that some folks would need more intensive coaching.

After taking stock of what skills were lacking among participants, staff developed a rating system so that staff would know who needed extra help in what areas, and participants could see their own progress as they worked on these essential skills. Some participants were initially discouraged at their own low scores, especially compared to others. Staff explained to participants that the idea was to challenge themselves and that they were not competing against one another, and once participants embraced the opportunity for self-improvement, most people began to see progress.

Today, IKRON offers multiple trainings and certifications for participants who need to gain or brush up on job skills, including ServSafe, Microsoft, NCRC, Northstar, and others.
Want to get these stories in your inbox instead? Sign up for IKRON's emails here.